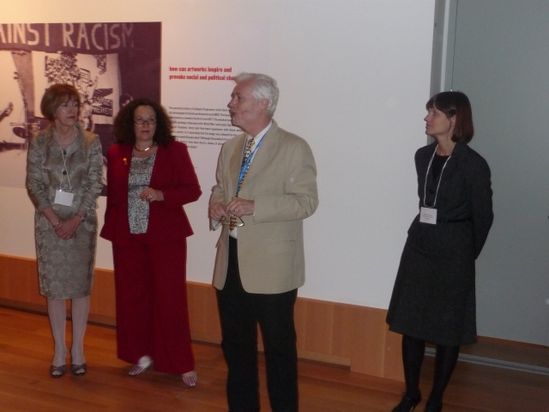 Mr. Teitelbaum,
Dear guests of the opening reception to night.
I will give to all of you the best greetings from North Rhine-Westphalia.
North Rhine-Westphalia is one of the strongest industrial regions in the very heart of Europe with 18 million inhabitants. The land is full of creative and culturally committed people. We are rich on theatres and operas, big and smaller museums, concert halls and many other cultural institutions. Especially the Rhineland, home of the artists presented here, has a long cultural history. We are proud of our roman heritage. Cologne has one of the most famous Cathedrals in the world, situated just one the Rhine and the important museum Ludwig immediately beside.